Recipe: How to make basic cannabis-infused butter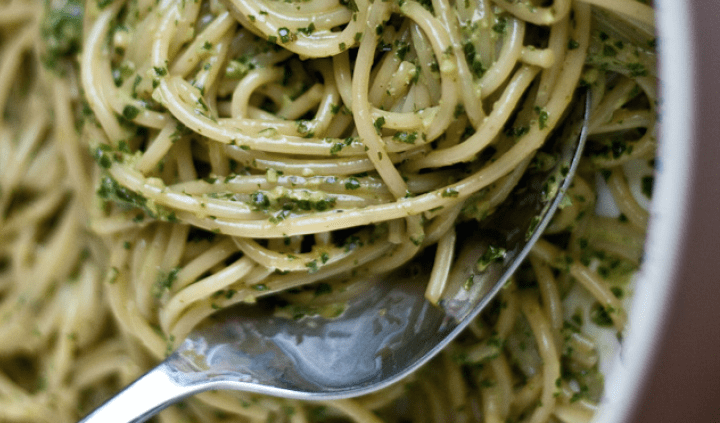 The other major craving I've noticed among my stoner friends is pasta. It totally makes sense, too. Pasta is creamy, gives you that soothing "down home" afterglow once you're done eating it, and also works wonderfully as a cure for the munchies.
A good recipe for Cannabis Pasta will allow you to get a buttery, pesto-like taste to your noodles… and also will allow you to enjoy the munchies in a classier, more adult way. If you want to use cannabutter instead of oil, just mix the butter into the finalized dish.
Overall, it's one of the best ways to use cannabutter if you love Italian food.
Baked potatoes just got way more baked than ever. Once I saw Mary Jean Dunsdson's video with an amazing recipe for Pot-atos, then I realized that there are many, many ways to enjoy cannabis and everyone's favorite root vegetable at once.
While Dunsdson's recipe requires olive oil infused with cannabis, the truth is that you can really get a nice, smoky baked potato topping by using some cannabutter on it instead. Or, if the "green" taste of your cannabutter is too strong, you might want to mix it with some sour cream to get it to a more appropriate level of butteriness.
Double Dutch Coffee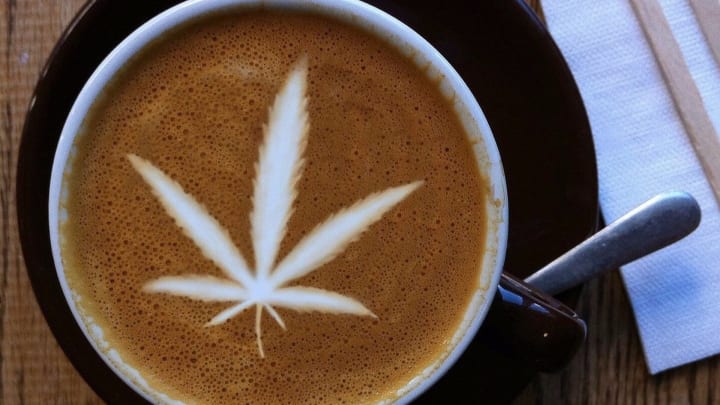 If you want to see the full extent of how insane cannabis can be in a drink, then why not see how awesome Double Dutch Coffee is? This is a unique, Ossiana-suggested take on a classic Dutch Coffee that just so happens to be one of the most awesome ways to use cannabutter in your morning routine.
As some of you might know, Dutch Coffee is coffee that has a little bit of butter in it. Double Dutch is a way of giving a subtle nod to Amsterdam culture… all while enjoying a good boost of caffeine.
Just add a teaspoon to a tablespoonful cannabutter to your coffee, and enjoy the ride. It will perk you up, but it also will make you feel a million times more mellow than before.
Back when we were young, Dr.Seuss had told us the story of Sam, I Am and his love of green eggs and ham. Unlike the classic childhood book, this recipe isn't just tasty — it's super fun. (Oh, and you don't have to pair this with ham.)
In order to get some marijuana-infused eggs going on in your kitchen, you'll need to get your hands on cannabutter or make it as you go. Watching Mary Jean Dunsdon's tutorial shows you how to make it happen and makes you really appreciate all the ways to use cannabutter in your morning routine.
Pot Pie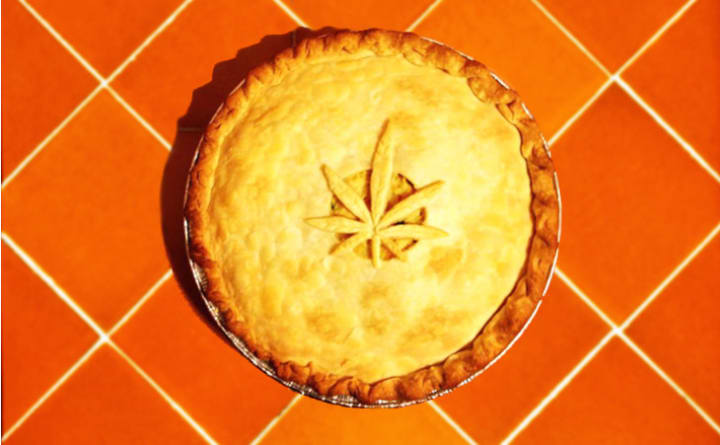 For many of us, chicken pot pie is one of the most comforting things we can ever have on a dinner table. It's thick, creamy, and has that classic taste of cream of chicken soup. Considering how buttery this dish is, it's not that hard to see how a little bit of cannabutter can spice things up.
This particular recipe for Chicken POT Pie will definitely hit your comfort bone well — all while being one of the sneakiest ways to use cannabutter in your lunch cooking.